Target Audience
This CE activity is intended for hematologists/oncologists on a global level who treat patients with R/R MCL globally, in the Ex-US, and in the US.
Educational Objectives
After completing this CE activity, the participant should be better able to:
Implement appropriate treatment options across multiple lines of therapy
Evaluate the use of emerging therapies, including their potential benefits and risks
Optimize communication between providers and patients to improve overall care and outcomes
Program Agenda
The Evolving Landscape of Treatment Options for R/R MCL
Build Your Own Case Studies LIVE

Differentiate between 2nd and 3rd line therapy for patients with or without prior exposure to BTKi therapy in patients with R/R MCL
Sequencing considerations
Address safety concerns, including monitoring for and mitigating adverse events

The Importance of Collaboration Between Providers and Patients
Faculty/Learner Exchange (Q&A)
Accreditation, Support and Credit

In support of improving patient care, Medical Learning Institute, Inc. is jointly accredited by the Accreditation Council for Continuing Medical Education (ACCME), the Accreditation Council for Pharmacy Education (ACPE), and the American Nurses Credentialing Center (ANCC), to provide continuing education for the healthcare team.

Physician Continuing Medical Education
Medical Learning Institute, Inc. (MLI) designates this enduring material for a maximum of 1.0 AMA PRA Category 1 CreditTM. Physicians should claim only the credit commensurate with the extent of their participation in the activity.

ECMEC® Credit


The European Union of Medical Specialists-European Accreditation Council for Continuing Medical Education (UEMS-EACCME®) has an agreement of mutual recognition of continuing medical education (CME) credit with the American Medical Association (AMA). European physicians interested in converting AMA PRA Category 1 Credits™ into European CME credit (ECMEC®) should contact the UEMS (www.uems.eu)
EBAH Credit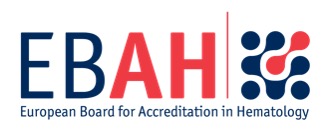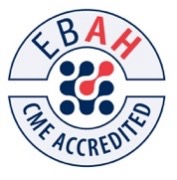 Transforming Relapsed/Refractory MCL: Exploring New Options for Your Patients has been reviewed and approved for CME-CPD accreditation by the European Board for Accreditation in Hematology (EBAH). The EBAH has approved this educational activity for a maximum number of 1.0 CME-CPD credit. Each participant should only collect credits for time that she/he actually spent in the educational activity.

To collect your EBAH CME credits, register using the direct link and obtain an EBAH personal account number:
https://www.pe-online.org/subscribe/SPE006_PR_Subscribe.aspx?taalID=61&CalendarPopUp=&PID=343

Support Statement
This activity is supported by an educational grant from Lilly.
Disclosure & Conflict of Interest Policy
Medical Learning Institute, Inc., is committed to providing high quality continuing education to healthcare professionals, as individuals and teams, with a protected space to learn, teach, and engage in scientific discourse free from influence from ineligible companies that may have an incentive to insert commercial bias into education. To that end, MLI requires faculty, presenters, planners, staff, and other individuals who are in a position to control the content of this CE activity to disclose all financial relationships they have had in the past 24 months with ineligible companies as defined by the ACCME, as related to the content of this CE activity, regardless of the amount or their view of the relevance to the education. All identified COI will be thoroughly vetted and mitigated according to MLI policy. These disclosures will be provided to learners prior to the start of the CE activity.
Faculty Disclosures
Chair/Planner/Presenter
Mats Jerkeman, MD, PhD
Professor in Clinical Oncology
Lund University and Skane University Hospital
Lund, Sweden
Mats Jerkeman, MD, PhD, has a financial interest/relationship or affiliation in the form of:
Advisory Board/Consultant: AbbVie, AstraZeneca, Janssen, Kite/Gilead, Roche
Research Grant: AbbVie, AstraZeneca, Janssen, Roche
Planner/Presenter
Christiane Pott, MD
Deputy Director, Head of the Lymphoma Unit
University Clinic Schleswig-Holstein
Campus Kiel
Kiel, Germany
Christiane Pott, MD, has a financial interest/relationship or affiliation in the form of:
Advisory Board/Consultant: Kite, Lilly, Novartis, Roche
Research Grant: MorphoSys, Roche
Speakers' Bureau: Kite, Lilly, Novartis, Roche
Planner/Presenter
Carlo Visco, MD
Associate Professor
Department of Engineering for Innovation Medicine
Section of Hematology
AOUI VR, University of Verona
Verona, Italy
Carlo Visco, MD, has a financial interest/relationship or affiliation in the form of:
Advisory Board/Consultant: BeiGene, Janssen, Lilly
Research Grant: Janssen
Speakers' Bureau: AbbVie, AstraZeneca, BeiGene, Bristol Myers Squibb, Gentili, Gilead, Incyte, Janssen, Lilly, Novartis, Pfizer, Roche, Servier
All of the relevant financial relationships of individuals for this activity have been mitigated.
Planning Committee and Content/Peer Reviewers
The planners and content/peer reviewers from Medical Learning Institute, Inc., the accredited provider, do not have any relevant financial relationships to disclose with ineligible companies unless listed below.
Disclosure of Unlabeled Use
This educational activity may contain discussions of published and/or investigational uses of agents that are not indicated by the FDA. The planners of this CE activity do not recommend the use of any agent outside of the labeled indications. The opinions expressed in the CE activity are those of the presenters and do not necessarily represent the views of the planners. Please refer to the official prescribing information for each product for discussion of approved indications, contraindications, and warnings.
Disclaimer
Participants have an implied responsibility to use the newly acquired information to enhance patient outcomes and their own professional development. The information presented in this CE activity is not meant to serve as a guideline for patient management. Any procedures, medications, or other courses of diagnosis or treatment discussed or suggested in this CE activity should not be used by clinicians without evaluation of their patient's conditions and possible contraindications and/or dangers in use, review of any applicable manufacturer's product information, and comparison with recommendations of other authorities.
Method of Participation
There are no fees for participating in or receiving credit for this CE activity. In order to receive credit, learners must participate in the entire CE activity, complete the post-test and activity evaluation form and your certificate of credit will be generated. A passing score of 70% or higher is needed to obtain credit. Please select the appropriate type of certificate you require (AMA or EBAH). You will receive your certificate from Medical Learning Institute, Inc.
For information on applicability and acceptance of continuing education credit for this activity, please consult your professional licensing board.
If you have questions regarding your certificate, please contact MLI at mvu@mlieducation.org.
For Physicians requesting EBAH credit, please provide your EBAH personal account number.
About This Activity
Medical Learning Institute, Inc. is responsible for the selection of this activity's topics, the preparation of editorial content, and the distribution of this CE activity. Our activities may contain references to unapproved products or uses of these products in certain jurisdictions. The preparation of this activity is supported by educational grants subject to written agreements that clearly stipulate and enforce the editorial independence of Medical Learning Institute, Inc.
The materials presented here are used with the permission of the authors and/or other sources. These materials do not necessarily reflect the views of Medical Learning Institute, Inc. or any of its partners, providers, and/or supporters.
Copyright © 2023 Medical Learning Institute, Inc. All Rights Reserved.